Tips For Keeping Natural Stone Countertops Looking Like New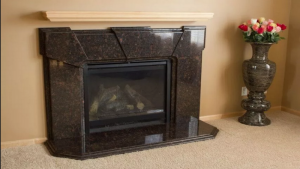 Natural stone is very easy to maintain, particularly if homeowners in and around Maple Grove, MN, make just a few easy changes. In new construction and home renovations, kitchen and bathroom countertops of granite, marble, or other natural stone can be maintained with just a damp microfiber cloth.
What to Do
Ideally, kitchen counters should be wiped down with a damp microfiber cloth after every use. Any spills, particularly of acidic foods or liquids such as coffee, fruit juice, wine, tomato sauce, vinegar, or other similar things, should be wiped up immediately. In the event this does not happen, and surface etching or staining occurs, simple do-it-yourself polishing of the surface can be highly effective in removing most stains and damage from etching.
What Not to Do
What you avoid doing to the countertops is just as important as routine wipe downs and drying water from the surface to prevent dulling. Knowing what not to do will help prevent damaging the surface of natural stone and removing the sealant. Keep in mind, that the sealant will need to be reapplied every two to three years, but this can be completed by homeowners or through a natural stone countertop company.
Do not use any type of abrasives on the surface of natural stone countertops. This includes steel wool, scrubbing pads, scrubbing powders, or any type of ceramic or tile cleaners. Even mild abrasives can scuff the surface, leaving a dull appearance on natural stone.
Avoid putting hot pots or pans directly on the surface of natural stone. In addition, do not use any glass cleaners or general household cleaning products on the surface. Ask your natural stone provider around Maple Grove, MN, for the right products to use in your kitchen or bathroom.