The Difference between Buying and Building a Hydraulic Boat Trailer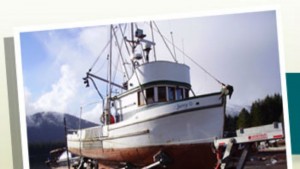 If you run a marina boat business, you need to haul boats, and your vessels can vary considerably in types and sizes. Because you have such varying needs for your company, a heavy-duty hydraulic boat trailer is an essential piece of equipment. When you want the very best trailer for your customers, it is important to choose a boat manufacturer known for solving boat business problems.
Buying Trailers
If you simply buy a hydraulic boat trailer, you are limited on the features and capacities. After all, you must take whatever is available.
Building Trailers
Suppose you are looking for an exceptional self-propelled hydraulic boat trailer. You have nine model selections to choose from. Our Yard Star 20 can handle vessels as long as 45 feet and heavy as twenty tons. On the other end of the spectrum, the Yard Star 100 is designed to handle vessels with lengths up to 85 feet and one hundred thousand tons.
If you choose the Yard Star 20, you receive important features like:
* Hydrostatic variable displacement transmission
* Fully enclosed industrial grade gasoline engine
* Two hydraulic drive/steer motors with their own brakes (front)
* Reinforced structural steel frame (10 inches by 10 inches by 3/8 inch)
Options
* Special features for submersible operation
* Independent traction control
* Cross beams made from reinforced aluminum