Regulators Cracking Down To Access Crypto's Impact On The Environment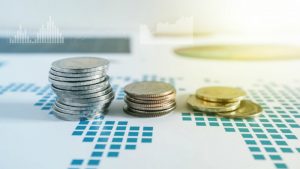 Cryptocurrency, or crypto for short, is a virtual or digital currency that secures transactions with cryptography. It has gained popularity in recent years due to the fact that there is no central regulating or issuing authority. Instead, cryptocurrency uses a decentralized system to issue new units and record transactions. In recent cryptocurrency regulation news, in spite of its rising popularity, cryptocurrency is under the microscope as regulators begin to question the environmental consequences.
Regulators Begin Questioning Environmental Impact
In May 2021, the state of New York put forward a bill with hopes of shutting down crypto mining until the environmental impact can be properly assessed. If the bill passes, it could take as long as three years before the investigation is complete.
The bill was introduced to the New York State Senate by Democratic Senator Kevin Parker. The bill would require a study to determine the greenhouse gas that is emitted due to the mining of cryptocurrency. It will also be looking at the effects on wildlife, water, and air. While the studies are being conducted, no crypto mining will be allowed.
The bill claims, "Cryptocurrency mining threatens not only New York's climate goals, under the CLCPA, but also global energy policy, such as the Paris Agreement." It also states, "There shall be a three-year moratorium on the operation of cryptocurrency mining centers in the state, including, but not limited to cryptocurrency mining centers located in converted fossil fuel power plants."