How to Style Scandinavian Bedroom Furniture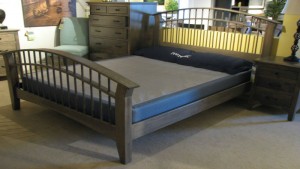 With its minimalistic and modern design, Scandi bedroom furniturecan bring a cozy and inviting atmosphere to your bedroom. This style is based on the principle of creating an uncluttered look with an emphasis on functionality.
While it may seem daunting to create such a look in your own bedroom, there are some simple steps you can take that will help you create a cozy and inviting Scandinavian-style bedroom.
Choose Functional Furniture Pieces
When styling Scandinavian bedroom furniture, it's important to choose furniture pieces that serve both aesthetic and functional purposes. The focus should be on pieces that are both comfortable and attractive while also serving practical needs.
For instance, opt for low-profile beds that are low to the ground, so they don't overpower the room. You should also choose furniture with clean lines rather than ornate pieces; this will help keep the room looking polished and uncluttered. Finally, make sure all your pieces have at least one common element, whether it's a color or material, to ensure everything looks cohesive.
Accentuate with Textiles
Textiles are key in any space, but especially when creating a Scandinavian bedroom design. To achieve the desired look, opt for subtle patterns like stripes or plaids in neutral colors like white, gray, or beige.
Add texture to the bedding by using fabrics like linen or cotton for sheets and blankets; if you want something cozier during colder months, consider adding faux fur accents. Incorporate smaller textiles throughout the space as well as throws or pillows; again, stick to neutral colors for added cohesion throughout the space.
Incorporate Natural Elements
Natural elements are an essential part of any Scandinavian design style. Introduce natural elements into your bedroom through wood accents like nightstands or headboards made from light woods like pine or oak; these will add warmth to the room without taking away from its minimalistic style.
You can also incorporate plants around your Scandinavian bedroom furniture; succulents are great because they require very little maintenance while still adding greenery to the room (Plus, they look amazing!). Finally, try incorporating natural materials like bamboo blinds or rattan chairs into your design as well.