How to Choose the Right Online Sales Training Platform for Your Business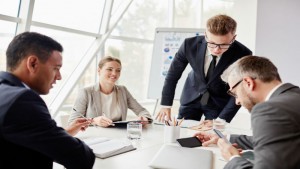 Online sales training is a popular industry. In fact, there are hundreds of online sales training platforms available at this very moment. But how do you know if you're selecting the right one? Here are a few tips to help you choose the right online sales training platform.
Consider Your Requirements
Only select an online training platform with the features that you need. Too many features can overwhelm students and make the platform challenging to navigate.
Be careful not to get mesmerized by 'brand name' platforms that don't have the features that are right for your business. By assessing your needs before you shop for a platform, you can make an intelligent choice.
Have Realistic Expectations
The only way to get everything that you want in an online platform is to build it yourself. If you don't have the skill or time, you should purchase an existing one.
It's always a good idea to have high standards. However, you must be realistic about what you should expect from the training platform.
Consider the Reputation of the Company
Does the company stand by its product? What type of customer service can you expect from the company after you invest in a sales training platform online?
Take some time to carefully research the company. Check for customer reviews from online sources. Pay attention to gripes about platform glitches.
Consider Your Budget
How much money can you afford to spend on the platform? Although you should invest in a quality platform, you don't have to overspend for it. While you're shopping for a platform, you should let your budget and the services provided guide you, not the sales representative.
Interested in quality online sales training platforms? Call Sales Coach for information. If you'd like to explore our services and company, visit https://www.salescoach.us/.