How Healthcare Is Transformed Through Medical Data Abstraction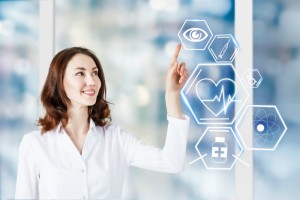 As the value of clinical data registries increase, so does the quality of healthcare. Registry abstraction has become vital to the success of providing quality, patient-oriented healthcare. Abstraction offers healthcare providers an opportunity to improve medical outcomes and provide valuable feedback to medical staff. Furthermore, the main goal of abstraction is often to reduce the volume of manual data entry time, input errors (due to human errors) and the overall time it takes for one person to sift through the medical documents needed to make educated decisions.
Abstraction Explained
Abstraction involves reviewing varying amounts of data sets or documents of information that can be used for making administrative decisions and informing medical staff of potential problem areas within their departments. More specifically, registry abstraction can shed light on issues within almost every area of healthcare. Undergoing this process can allow hospital administration and medical staff to respond more effectively and help create practical solutions. In addition, registry abstraction gives healthcare providers an opportunity to improve clinical outcomes, prevent recurrences, readmissions and reduce risk of complications through the interpretation of data.
Typically, abstraction is conducted by healthcare data abstraction consult agencies armed with patient record abstractors that go through data. These individuals often look for common trends hidden within countless documents and data found in diagnostic indexes, autopsy reports, death certificates, readmission documents, case studies as well as patient recovery information. Abstraction experts use this information as valuable resources that can lead to patient care reevaluation, insightful research in a myriad of medical topics while promoting positive patient-doctor relationships. Abstraction consultant agencies utilize software that transfers all data gathered by hospital staff and processes the data to gain real value from the information. This process also allows for monitoring employee productivity, monitoring workflow and reporting accuracy on a day to day basis.
Follow us on Twitter for latest update.