Fostering an Environment of Passionate Learning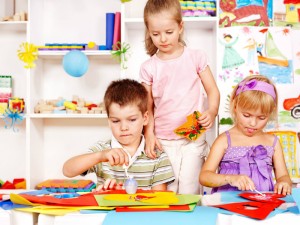 If you're searching for a kindergarten in Sparta, NJ, consider sending your child to a school that follows the Montessori method of teaching. At our school, we believe in nurturing the natural curiosity for learning that all children have. We understand that every child has their own interests and our curriculum is built to nurture their natural academic passions within a diverse social group. Our staff is a wealth of knowledge on many levels of education and is dedicated to providing them the highest level of education available.
Teaching Children to be Independent
Our classrooms offer a completely different atmosphere from the ones in typical preschools and kindergarten programs. Instead of force-feeding a classroom full of children the same information, we give each child the tools they need to work on their own independent studies. This means that your little one can focus their concentration on math, science, art, or even practical life functions depending on their own personal interests. By allowing them to choose what they learn, they have a better chance of putting forth an effort in their education in the future.
Tenured Teaching Staff
Many of the teachers on our staff have over 10 years of experience developing the minds of young children and have more time to spend teaching children one on one as the classroom atmosphere is one focused on independent learning.
Contact the Alpine Montessori school to find out more about our kindergarten in Sparta, NJ.