Air Clear Delivers Top Quality Custom Air Emissions Control Systems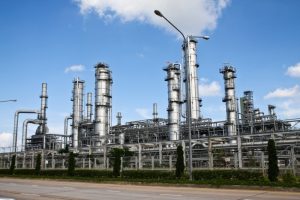 Those looking for the best in air emissions control should look no further than Air Clear. This company has been delivering top-quality air pollution control system solutions since its founding in 1990. If you need systems that are reliable, cost-effective, and made specifically to suit your needs, this is the place to go. You can let the team know exactly what you're looking for, and they will work with you to deliver results that are suitable. Each client's project presents a different set of issues, and Air Clear is well-prepared to tackle any project, large or small. You can expect a very thorough analysis of your project, and the engineering and manufacturing teams are committed to providing easy integration of air emissions control systems into your workflow. This technology is sustainable, efficient, and tailor-made for your unique requirements.
Building long-term client relationships is always an important priority for this business, and a long history of reliable service goes to show. Whether you need a catalytic oxidizer, a coalescing fiberbed filter mist collector, or anything in between, Air Clear LLC is here to help you achieve great results. All systems are factory tested before being shipped out, so know that you are receiving reliable products. The staff on board are all very knowledgeable experts, and combine their experience in different areas to ensure great service. 24/7 technical support is available, and the Air Clear website includes even more info on the entire process. Head over to airclear.net for further information.