2 Reasons Why You Should Outsource Your Medical Practice's Administrative Tasks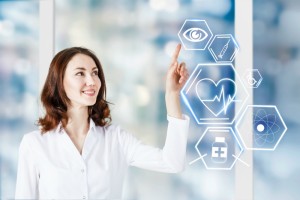 A successful medical practice consists of a team of dedicated professionals of whom can deliver and provide accuracy and efficiency in its day to day operations. However, they cannot perform optimally without the necessary tools to help them. Today, we will discuss 2 reasons why you should consider outsourcing your medical practice's back-office and administrative tasks.
Accuracy
One of the toughest aspects of running a successful medical practice is billing. Billing means coding, claims submission, dealing with healthcare insurance providers, and more. It basically means all the aspects involved in the revenue cycle of your medical practice. Particularly, HIM coding must be accurate to avoid claim resubmission due to errors. Hiring a professional outsourcing company will have the knowledge and expertise to code accurately and precisely, so you can focus your attention on patient care.
Maximizing
In line with accuracy, finding a solution to maximize reimbursement is another reason why you should outsource your administrative and back-office tasks. Maximizing reimbursement means not only accuracy when HIM coding, but it also means auditing for compliance standards which can be time-consuming. Utilize the expertise of a professional outsource company so they can help you maximize reimbursement while meeting and exceeding compliance.
The Experts
You may now be looking for an expert professional outsourcing company to help and improve your practice's administrative tasks. Call or visit GeBBS Healthcare Solutions. They offer over 10 years of hospital and provider expertise in all things billing, coding, and more. Contact them today for all your back-office and administrative task needs.